Hannah Darroch and Justin DeHart: Works for Flute and Percussion
---
This concert celebrates exciting duo repertoire for flute and percussion, performed by CSO's principal flutist Hannah Darroch and UC's Senior Lecturer in Music Performance, percussionist Justin DeHart. In their first appearance performing together, the duo will present classics by Toru Takemitsu, Lou Harrison, and Gareth Farr alongside more recent pieces by innovative composers from around the world. Hannah will also premiere a new solo flute work commissioned from New Zealand composer Chris Gendall. Special consideration was taken by the duo to select works that take advantage of the wonderful acoustics in the Great Hall at the Arts Centre. Come and enjoy music for flute, alto flute, and piccolo; rosewood marimbas, drums, antique cymbals, woodblocks, and more!
Hannah Darroch
Hannah Darroch is the newly-appointed Principal Flute of the Christchurch Symphony Orchestra. She has returned to New Zealand from Montreal, Canada, where she gained a Doctor of Music degree from McGill University and was teaching flute, chamber music, and orchestral excerpts to woodwind students at McGill. Her varied career as a flutist has included orchestral and small ensemble playing in a range of genres – recent appearances include concertos at the International Conference on Mixed Music Pedagogy and the IRCAM Forum in Montreal, a free improvisation clinic at the 2020 Jazz Education Network conference in New Orleans, and an invitation to tour for Chamber Music New Zealand with her Montreal-based duo partner, award-winning Canadian guitarist Steve Cowan. She worked with the International Contemporary Ensemble as part of the Banff Centre for Arts and Creativity's Ensemble Evolution in 2019, and collaborated frequently with American percussionist and composer John Hollenbeck during her years in Montreal. She was recently awarded a grant from Creative NZ to commission and record four new works for flute and piano by NZ women composers. After a decade freelancing in Wellington, Hannah can be heard on a number of New Zealand Symphony Orchestra recordings on Naxos, EMI, and Universal, including the 2014 soundtrack to The Hobbit: The Battle of the Five Armies. She also features on the premiere recording of Frank Ticheli's Pulitzer Prize-nominated work Songs of Love and Life recorded on Klavier Records in the United States, and on Les Oiseaux, a new album by French indie-pop band Les Passagers.
Justin DeHart
From Sacramento, California, Justin DeHart is a GRAMMY-nominated performer of contemporary musical styles from classical to pop, and from world to electronic. Justin is a current member of Los Angeles Percussion Quartet (LAPQ) and his musical resume includes performances with the New Zealand Symphony Orchestra, pipa master Wu Man, and various pop legends, including Cheap Trick. His debut solo album entitled Strange Paths on Innova Recordings (works by Brian Ferneyhough, Iannis Xenakis, Michael Gordon and Stuart Saunders Smith) was lauded as "mesmerizing" by Percussive Notes for his "palette of sounds and intricate weaving of lines." Justin was awarded a Fulbright Scholarship for percussion studies in India and his talents have been featured at concerts around the globe. Justin holds a B.M. degree from CSU Sacramento, a M.F.A. from the California Institute of the Arts, and a D.M.A. from UC San Diego. He appears on over 100 solo, chamber and contemporary releases on MCA, Sony, Mode, Innova, Sono Luminus, Albany, New World, HatHut, Populist, Bridge, Sub Pop, and Skunk Records. A Senior Lecturer in Music at the University of Canterbury, in Christchurch, New Zealand, Justin is a Yamaha Performing Artist and an endorser of Black Swamp Percussion, REMO, Sabian, and Innovative Percussion Inc.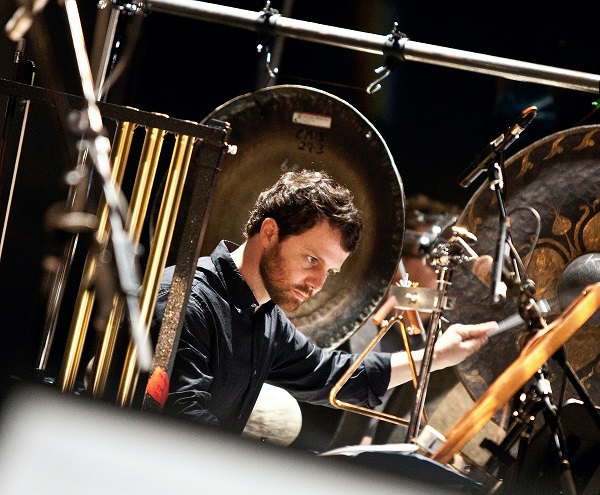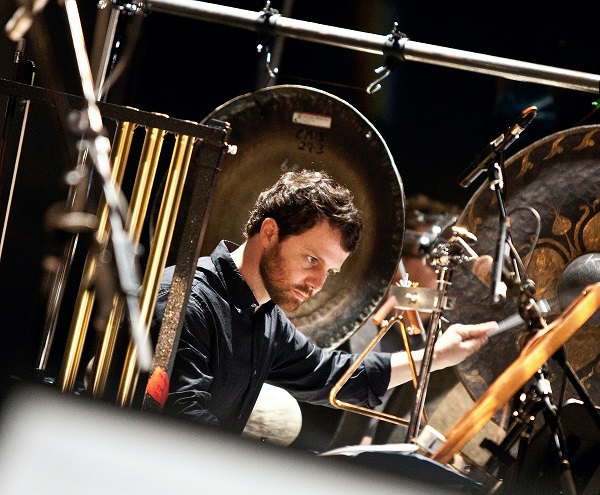 Other Events You Might Like
Thursday 1 July
Great Hall
Dr Ian Chapman and his Cosmic Jive Trio bring to the stage superb acoustic arrangements of David Bowie's finest songs, arranged especially for this unique show.
---
Thursday 20 May
Great Hall
Arts on Tour presents Brave Caitlin Smith's Imaginary Band featuring, Caitlin Smith (piano and vocals), Lance McNicoll (guitar) and Steve Cournane (percussion and cymbals) performing jazz and folk mus
---
Much more than a music film by Bill Morris and Arts On Tour NZ
Free
---
Thursday 1 July
Great Hall
Dr Ian Chapman and his Cosmic Jive Trio bring to the stage superb acoustic arrangements of David Bowie's finest songs, arranged especially for this unique show.
---
Thursday 20 May
Great Hall
Arts on Tour presents Brave Caitlin Smith's Imaginary Band featuring, Caitlin Smith (piano and vocals), Lance McNicoll (guitar) and Steve Cournane (percussion and cymbals) performing jazz and folk mus
---
Much more than a music film by Bill Morris and Arts On Tour NZ
Free
---