Resourceful skills workshops
By Rekindle
---
Venue: Rekindle, level one, Boys' High building, The Arts Centre Te Matatiki Toi Ora, 28 Worcester Boulevard.
Social enterprise Rekindle is dedicated to creating opportunities for resourcefulness, or making what we need from what we have around us. The organisation shares creative skills to transform undervalued resources through craft.
From string making and spoon carving, to doll making and ceramics, Rekindle has a rich and varied programme of resourceful skills workshops running at The Arts Centre Te Matatiki Toi Ora. It is continually adding new classes and crafts.
Workshops are held throughout the week and are listed on Rekindle's website.
The organisation also holds regular tī kōuka cabbage tree leaves string-making classes for visitors on Friday mornings. This is a fun experience for all ages and a unique, resourceful way to connect with Ōtautahi Christchurch.
Photo, right (first) – Douglas Horrell of Cleft Craft carving a spoon from black walnut from the home of Garry Moore and family. Image by Justyn Rebeca Denney.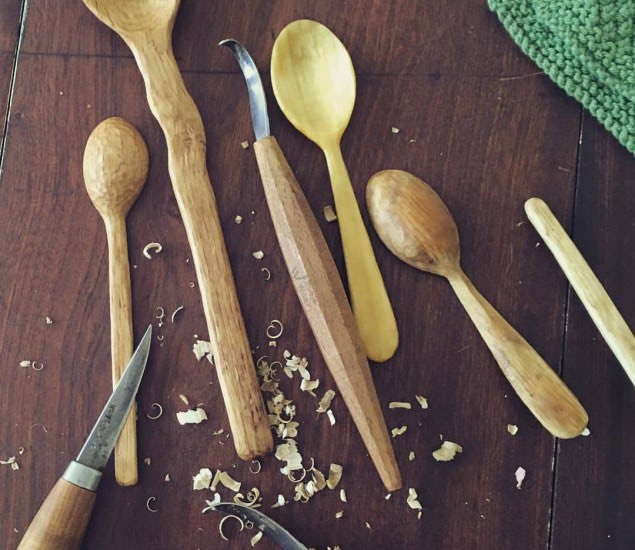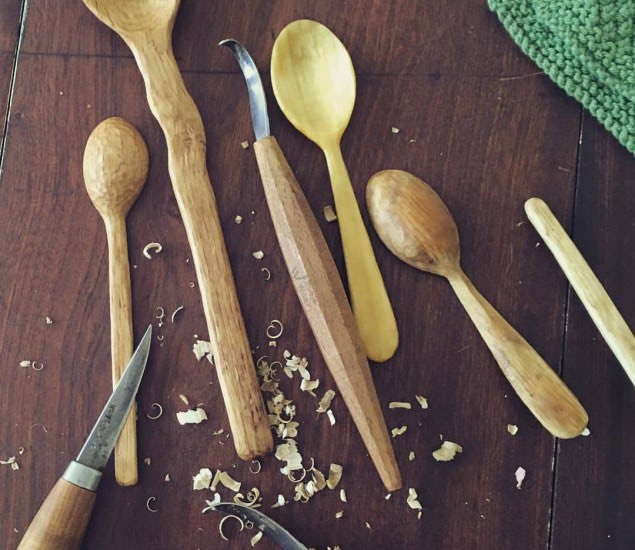 Other Events You Might Like
Sunday 14 February 2021
North Quad
Two romantic comedies favourites are set to screen at The Arts Centre's Outdoor Cinema this Valentine's Day
Free
---
Sunday 14 February 2021
North Quad
Two romantic comedies favourites are set to screen at The Arts Centre's Outdoor Cinema this Valentine's Day
Free
---